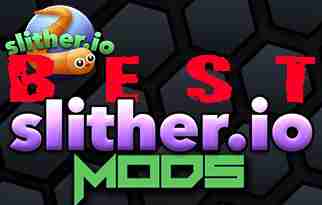 As you already played then you will know how the slither.io mod can be full with fun. Since most of these mods are developed by the developers sometimes the stores of the operating systems do not support these mods and therefore do not publish them. You can take the advantage of these mods and have more fun through our systems where we offer the best slither.io mods.
Most of the modes have common issues such as you can see a map on the right part of your screen so that you will know you distance between your snake and the borders of the game. As you know, we have to type a new nickname in each time we want to play or run the application even we always use the same nickname. The best slither.io mods will allow you to save your nickname so that you will not have to deal with such issues anymore.
Some of the modes offer you different gameplay such as you can team up with your friends in the game so that you will not eliminate each other and compete with other teams on the map. This modes requires a good harmony of the teams and you can have quite a lot of fun with these slither.io mods in the event that your teammate will be as experienced as you are.
It is always fun to play such slither.io mods which offer new concepts in the game such as you can create your clan and clan players can play together with each other whenever they want. Also there will be a clan leaderboard that you can compete with other clans in the game. We believe that you will really love these mods in the event that you have never played before.
How to install user scripts?