Best and Most Useful Slither.io Tactics
It is possible to find answers to questions such as slither.io tactics, how to grow fast in slither.io, is there any slither.io hack in our article by keep reading.
You do not have to waste too much time in order to grow bigger in slither.io unlike in Agar.io. It is possible to grow faster in the event that you collect the remaining glowing orbs of a bigger snake which just eliminated. In order to ensure it always keep an eye on the map which is at the right bottom and check your position on the map in order to move to the middle of Slither.io map.
Most of the players hang out in the middle of the map and it is possible to find plenty of big snakes in there. Once you reach to there, find a big snake and slither through its head in the event that you have points around 100 or 200. Speed up with the left button of your mouse once you reach to the head part of that snake and cut the way of it to ensure its head will hit your body. In this way you will have more fun as well as grow bigger in a short period of time.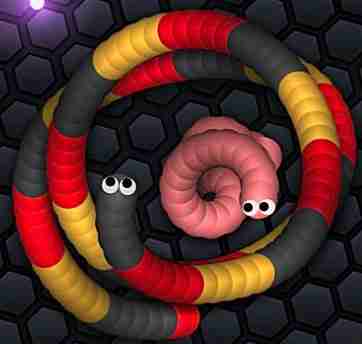 Slither.io game is really fantastic and it is quite good to get rid of the stress. Well, how can you customize slither.io snakes? You have to share your slither.io score on your social media accounts in order to unlock new slither.io skins. You can unlock these skins one by one by clicking on the social media accounts located on the right bottom of the screen. Once you will have more than one slither.io skins you will be able to find the change skin option in Slither.io and thus play slither.io with different skins.
However you can also change your skin without a need for a share in your social media accounts by downloading our slither.io mod through our website. In addition to free slither.io skins you will be able to zoom in and out while playing slither.io which will allow a wider view for you and thus double your fun and minimize the chance of being eliminated with unexpected attacks by smaller snakes. Have fun!