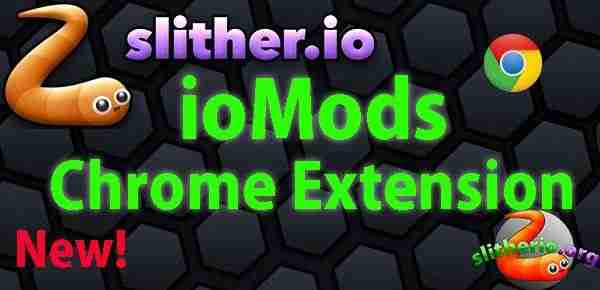 Adds features to 'agar.io' and 'slither.io'. Written By Mevin1.
Iomods is brought to you by Iomods.com. This extension modifies agar.io and slither.io, adding many cool features. Notable features are sound effects, background music, and skins. Another feature is a party system for slither.io. Go to https://iomods.com/ for more info.
Iomods was originally Agariomods, for agario, but to facilitate our release of Slitheriomods, for slitherio, and copyright issues, we decided to change our name to Iomods
You can disable the mod to play normally by clicking the "io" icon to the right of the address bar.
Enjoy slithering!