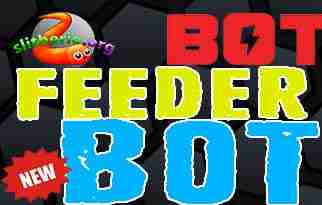 Slither-Feeder-Bot
An Open Source Slither.io Feeder Bot
Needs more contributers! Better documentation coming soon!
Tutorial
Running Feeder Bot
This seems to be the most popular question. But First Run This "RunIdepend.bat" After That Being Done. ~Important
Secondly, Get Some Proxies and then paste in this file "proxies.txt". ~Important
Just Run These Files "StartServer.bat" & "StartBot.bat"
Overview
The main reason behind this bot is for educational purposes. With great power comes great responsibility, don't ruin the game for others!
Unlike many other slither.io bots, this one does not require a browser and can be ran on your desktop/server with Node.JS installed
Special Thanks To:
License
MIT © Dahquan Hinds (For the Library)
MIT © Mayed505