Best Tips for Slither.io
Slither.io is a simple but addictive game which is on the path of Agar.io. Although the game is quite new in the gaming world it will be much more popular in the future since it always keep the interest high. The logic of the game is like agar.io however it is much more different as well. You will be the snake in Nokia 3310 in Slither.io. Your goal is to grow bigger, bigger and bigger.
In order to ensure growing you can collect the glowing orbs on the map or eliminate other players to collect their remainings. You will use your mouse while playing slither.io and you can speed up by holding the left button of your mouse but keep in mind that you will lose some of the parts of your snake. It will be better to cage your opponent with your body in order to grow fast.
In addition to these let us share some of the tips for slither.io in line with our experiences that we had while playing slither.io. Thus you will be able to grow faster.
Always play at the middle of slither.io map while you are at the beginning of the game.
If there is too much chaos in slither.io always move upright so that snakes attacking you from both sides will be eliminated which you can collect their remainings to grow faster.
Take the advantage of your size in order to eliminate the smaller snakes however too small ones will not worth to your efforts.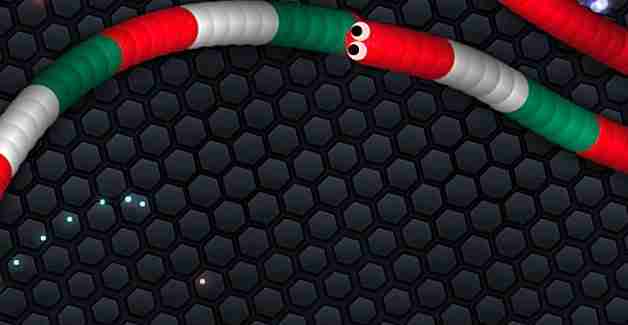 In the event that there will be a small snake which is trying to reach your head be careful since it will use its speed advantage and cut your way to eliminate you. In the event that it is not worth for your efforts just turn 360 degrees and keep playing slither.io.
Bigger snakes will try to cage other players by drawing a circle around them. In these times the area they cover will be minimum so take the advantage of it and do the same to them.
Never speed up when a player eliminated, try to move on your body and look for opportunities to grow.
Once you will be more than 10k points, you may prefer to hang out at the edges of the map instead of the middle.
Do not forget to check out our slither.io mod as well for more additional features.