Slither.io is Known as Highly Addictive Game
In the times agar.io launched about a year ago it gone viral and started to be known as the game which is highly addictive. Most of the people I know were playing agar.io in those times and they still play it. Now a new game has been added into this category. Slither.io game is the new game which can please you as much as agar.io and it is much more addictive than it as well.
No matter how much slither.io considered similar to agar.io it will be good for you to read our article first before you start playing slither.io. Otherwise you may fail in slither.io by thinking that it is like agar.io.
As we all know size used to mean everything in agar.io and bigger players were eliminating the smaller players easily. I though the same logic of agar.io also exists in slither.io and I began to play slither.io with this logic and very soon I realized that there is no such thing in slither.io. The head of your snake should not touch the other snakes in anyway in slither.io. If it will, you will be eliminated and your opponents will collect your scores which will be remained in your place.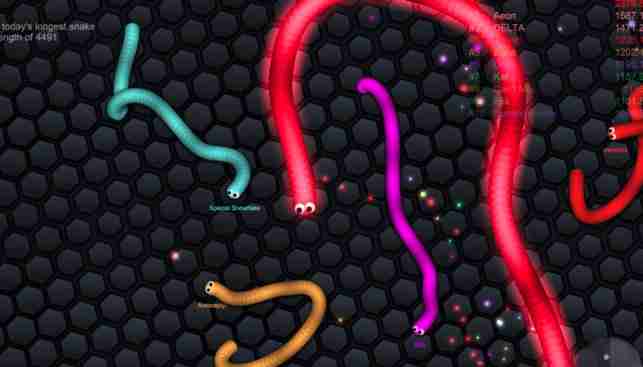 Some of the players think that they are clever and force you to hit them with your head and they become successful from time to time too.
You play slither.io with the help of your mouse on your computer and in addition to this you can speed up by holding the left button of the mouse for a long time.
Like in agar.io you can directly start the game whenever you will be eliminated and each time you promise your self that this will be your last round however you never quit playing slither.io. Slither.io is known as a highly addictive game and keep this in mind before you start playing slither.io.
Let us include this as well while it is on our mind so that you can have a different perspective to slither.io. It is some kind of the new version of the old snake game of the Nokia 3310 phones that we used to play in the past however you do not eliminated when your head will touch your body. You can even slither on your body as well. The only rule in the game is, your head should not touch to any other snakes.
There are some slither.io mods which offers features that ease the gameplay of slither.io. In the event that you would like to play slither.io with slither.io mods, you can easy download it from our website.