What is Slither.io and How to Play Slither.io?
Slither.io game managed to be quite popular in all around the world and we will try to provide you as much as information we can about this popular and addictive game. As one of the most played online web browser based game, slither.io has become one of the favorite games of the players.
You will learn the detailed information about how to play slither.io in this article. You can directly start to play slither.io without the need of creating a new account by simply setting up a nickname from the homepage of the game. In the event that you previously installed one of our slither.io mods than you can also select any slither.io skin you like from the left bottom of the screen then hit the play button.
You will start to play slither.io as a small worm. In fact slither.io is very similar with the old snake game and you have to grow in size by collecting the glowing orbs that are found on the map. However you need to pay attention to all other opponents since in the event that you will hit them with your head you will be eliminated and have to start from the beginning. As you grow in size, your speed will be reduced. But it is possible to speed up in slither.io by holding down the left button of your mouse or double tap on the screen but keep in mind that you will lose some of your parts while you are going fast.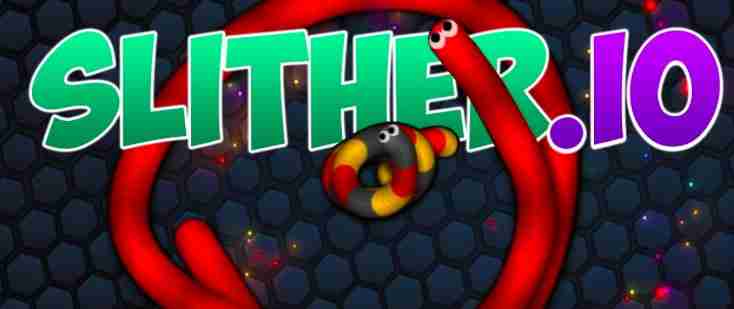 When you grow bigger, you will be in the target of many other smaller snakes which will make the things harder for you. When snakes are eliminated they leave all of their scores on the map and this is why all of the players focus on them. The more you will be bigger in size, the more prize you will leave on the map.
As you can understand from the above statements the game is an online game where you play against the real players just like you. This game requires high reflexes and good strategies in order to be successful. And probably the best combination of these is the reason why this slither.io game could be popular this much.
You can play slither.io through our website or download slither.io from the application markets on your smart devices. But most of the players prefer to play slither.io through their computers due to the better internet connection. Most of those who play slither.io on their smart devices regularly experience lagging problems when they are not connected to Wi-Fi while they are playing the game.