Slither.io Mods and Play Slither.io
As you know slither.io is among the most loved online multiplayer games of this year. The developers of agar.io continue to develop similar games. We will share the game mechanics and logic of slither.io and agar.io in there.
How to Play Slither.io?
Slither.io is a simple game which you give your directions with the help of your mouse. Your goal is to grow as much as you can without hitting to any of the other snakes with the help of your mouse. You can speed up by holding down the left button of the mouse in order to speed up to avoid from the traps or prepare traps to the other snakes. As you can understand from it, slither.io has a very simple logic in terms of the gameplay.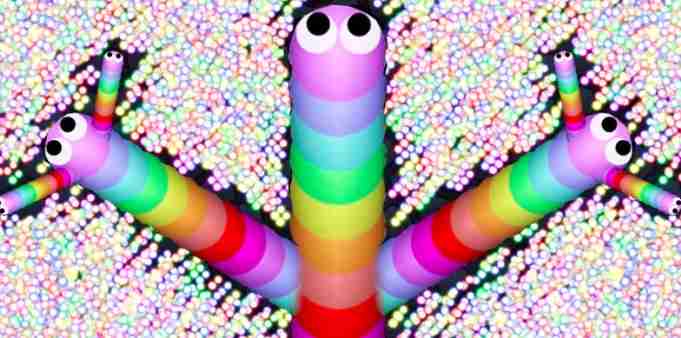 Slither.io Tactics
First of all you start playing slither.io as a small worm. You can grow bigger and increase your score by collecting the foods you will find on the slither.io map.
However the important thing is, growing faster by collecting the remainings of the other snakes. The logic of the game is to grow faster without hitting to any of your opponents. You will be eliminated in case your snake will hit to any other snake with its head. You can follow your target and try to cut his way by speeding up when you get close to its head and collect its remainings. In this way it will be possible for you to grow faster however note that speeding up will cause you to lose some of your parts. This is why you have to act wisely for the target you are willing to prepare a trap.
If you like slither.io we highly recommend you to start playing slither.io with slither.io mods that you can download through our website.