Details about Slither.io Hacks
Agar.io is known as one of the most addictive games on the gaming world and although more than a year past after the realease of agar.io still there are millions out there playing it. However there is another game called slither.io which managed to have more players than agar.io in few months and it is developed by the same developers. While you were able to eat any ball which is smaller than you, things are a little bit different than agar.io since you are able to eliminate any players on slither.io. Regardless of your size you can cut the way of any snake and let them hit with their head to you to eliminate them. You can use some slither.io hack or in other words slither.io mods in order to get some assistance with features such as zoom options.
You will try to rank in the top 10 list of slither.io just like agar.io and it seems like it is more addictive than agar.io as well. You can easily see that developers copied a little bit from agar.io and the vintage snake game.
Although slither.io had been offered already millions of people become addicted to it and it seems like it will be on the agenda for a long time too.
How to Speed Up in Slither.io?
In the event that you are playing slither.io through your browser then you can simply click and hold the left button of your mouse in order to speed up but in the event that you are playing slither.io on mobile platforms than all you have to do is double tap on the screen.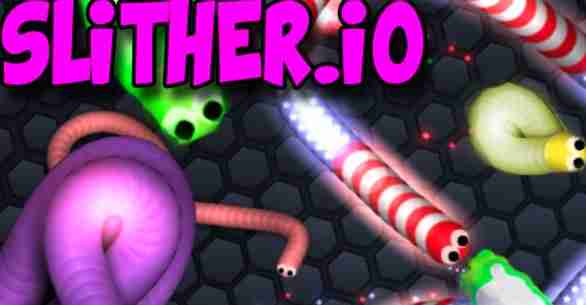 What are Best Slither.io Tactics?
In the event that you are bigger in size than the opponent you aimed then you can speed up and draw a circle around you target in order to cage it. So in this way you opponent will have nowhere to go and be eliminated by hitting to you. however in the event that you are the smaller one then slither a while next to your target's head and speed up on time in order to quickly cut your opponent's way. In this way your opponent will not turn on time and hit you.
What are Slither.io Hacks?
Even tough some people really hate the hacks there are some slither.io hacks that you can use however none of them will allow you to eliminate other players directly. These slither.io mods allow you to have some additional features such as zoom options so in this way you will have a extended look to the map. You can start playing slither.io through our website whenever you want.