From Old Snake Game to Slither.io
We all use to play the snake game in our old mobile phones, i.e., Nokia 3310s. We used to have the highest score and compete with each other by telling the highest scores. Don't you think those days were good days?
When we were a kid we used to play games on the streets with our peers however the technology changed many things and how we do them including playing games.
Now it is possible to play games from your home with your friends who are in the other part of the world thanks to the internet. It may be considered as a good thing in some terms since you are now able to have friends from all over the world but it is a fact that you cannot trust to people that you meet.
However this is not our main topic, let's talk about the slither.io game a little bit which is the main subject of this article. Now slither.io is taking the place of the old snake game that we used to play. The goal in slither.io is to collect as much as glowing orbs that are located on the map and grow as much as you can in this way. One of the other features of slither.io game is that you can kill the other players and collect their scores to add yourself.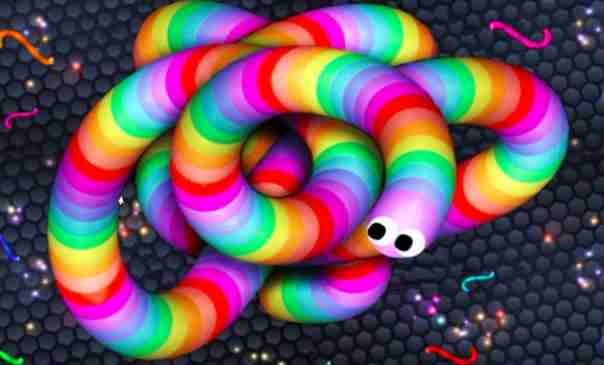 It is possible to speed up in slither.io by holding down the left button of your mouse howeve the worst part is, you will lose some of your parts while you are speeding up. Keep in mind that any opponent which is trying to reach your head will have the purpose of cutting your way and eliminate you, this is why be careful. In the event that you will not pay enough attention it may be quite frustrating game.
Those who are active in YouTube may know much more about slither.io since millions of people upload the slither.io gameplay as slither.io guide. You can start playing slither.io through our website and in the event that you would like to play slither.io on mobile platforms you can download the slither.io game from the application markets.
In the event that you decide to play slither.io on your browser through our website than you can try our slither.io mod too which will provide additional features and free slither.io skins.