How to Play Slither.io with Slither.io Mods?
Playing slither.io is the new trend of the game lovers. You step into this addictive world right after you set up a nickname to your snake. You can play slither.io by teaming up with your friends by downloading the slither.io mods or you can compete with millions of players solo. Slither.io mods offer you various features such as unlocking all of the slither.io skins for free, change the background color and so on.
Slither.io game can be played on computers and mobile platforms where the player starts as a small worm. Your goal is to get bigger as much as you can and you need to avoid from possible elimination that may be caused by other players. The things that you need to do in order to grow is quite simple, collect as much as glowing orbs. Every snake is equal and regardless of their size, they can eliminate other snakes by letting their opponents hit to themselves with their head. In the event that you will do the successful moves all the time, you can easily rank in the top ten list. You can play slither.io without the need to download the game. You control your snake with your mouse or touchpad however playing with touchpad is quite hard as you can imagine.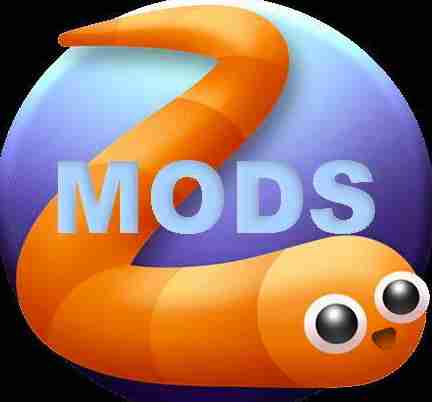 As you grow bigger with your snake and increase your score your speed will be reduced. In these times it is possible to speed up with your snake by holding the left button of your mouse. But whenever you speed up and keep speeding up you will lose some of your parts. This is why you have to use this feature wisely. Again whenever a snake will be eliminated, that snake will left all of its score in the form of glowing orbs. The more you will collect from these glowing orbs, the more you will earn free score. There are no limits or levels in slither.io game. In the event that you will be eliminated by another player, you will have to start from the beginning however you do not have to worry since you grow too fast when you develop slither.ip strategies for you.
It is not possible to save your nickname and skins all the time unless you are using slither.io mods. These mods facilitate your slither.io gameplay and save your nickname for you. So that you do not have to type your nickname every single time you start playing slither.io. The hint to be successful in slither.io game is to hang out in the middle of the map where is very crowded when compared with the other areas of the map. Many players are being eliminated in the middle and you can collect their score in order to reach 10 or 20k points in few minutes. While some people prefer the team games, some of the like to play solo and if you are from one of those who like to play solo then you should definetely give a try to slither.io game.
Slither.io is a someking of war and strategy game which can be summarized as the war of the snakes. As you become bigger you get slower and things become a little bit harder for you since many small players who are willing to grow fast in slither.io will begin to aim you.
We believe that you will be addicted to slither.io game once you try. It is one of the most played and downloaded games in all around the world and the number of its active players is increasing in each passing day.