Download Slither.io PC
Being one of the most famous, difficult and exciting skill games, slither.io has never lost its popularity even if most of the other online browser games have already been forgotten since all of them had offered the same gameplay dynamics with different graphics and visual factors. The slither.io game is still played by thousands of players all over the world and there are still live broadcasts in which some tactics are shown for beginners. If you are one of those people who have never played slither.io before, you should not waste more time and start playing it right away.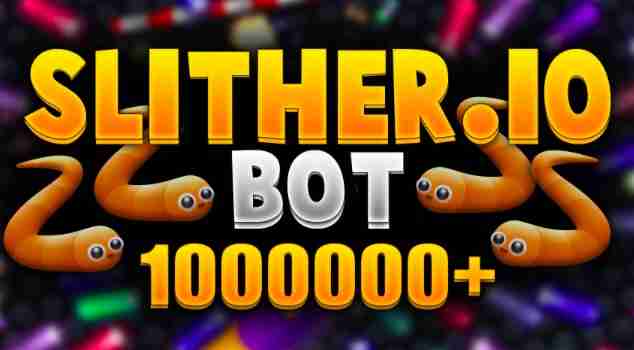 Since the day the slither.io was released for PC platform, a lot of slither.io hacks and slither.io mods have been developed. Players can play with additional features and extras with these slither.io mods and slither.io hacks such as extra skills like zooming, additional features such as one that allows you to play with your friends on a certain server, while another one offers you bot snakes that move in only one direction to speed up the growing process to make players focus on fighting only. Anyway, there are dozens of slither.io moded servers that you can play with slither.io hacks in.
However, since most of the slither.io hacked servers are laggy, you will have to do a couple of things to prevent having slither.io lag problems. Alright, at first, you need to give the highest priority to your web browser as a precaution. Then, download a slither.io lag mod by searching the web. Finally, if you are using your mobile device or a laptop, directly connect to the local network, since most of the players who are playing in slither.io hacked servers mostly encounter slither.io lag problems because of their unstable internet connections.
How to install user scripts?
Firefox and related browsers: Install Greasemonkey: https://addons.mozilla.org/firefox/addon/greasemonkey/
Google Chrome, Chromium, and related browsers: Install Tampermonkey: https://chrome.google.com/webstore/detail/tampermonkey/dhdgffkkebhmkfjojejmpbldmpobfkfo
Opera (version 15 and later): Install Tampermonkey: https://addons.opera.com/extensions/details/tampermonkey-beta/ or Violentmonkey: https://addons.opera.com/extensions/details/violent-monkey/
Opera version 12 and earlier supports user scripts natively. Violentmonkey provides a friendlier UI and better compatibility: https://addons.opera.com/extensions/details/violent-monkey/
Tutorial for Slither.io Mod instillation: https://slitherio.org/slither-io-mods-tutorial.html
Download Slither.io Mod latest version: https://github.com/Slitherio-Org/Slither.io-Mods/raw/master/SlitherioMods.user.js