Slither.io Proved that Its a Better Game then Agar.io
Although slither.io is similar to agar.io which was an additive game still played by millions, there are some signifant differences between them. You were able to eliminate your smaller opponents by hittin to them in agar.io however your sizes do not matter in slither.io.
No matter in which size you will be in, you can eliminate your opponents by cutting their ways to hit their head to your body and grow faster by collecting the orbs of the eliminated player. You still try to rank in the Top 10 list of the game just like agario however slither.io preferred by more people and it is more addictive than agar.io.
You can easily observe that the game inspired from agar.io and legendary old snake game. The game downloaded millions times in a short period of time and it seems like it will keep the agenda busy for a while too.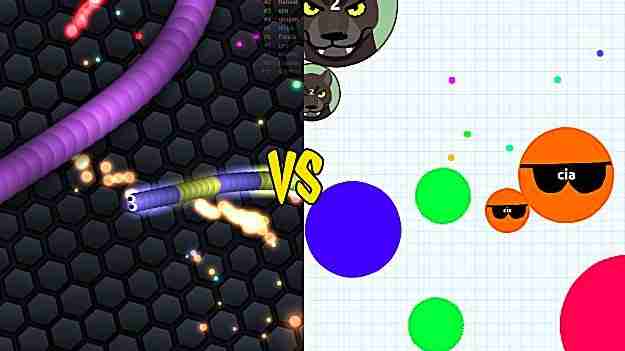 How to Speed Up in Slither.io?
You have to hold down the left button of your mouse in the event that you are playing slither.io through your web browser to speed up. In the event that you are playing slither.io through a mobile platform than you have to tap twice on the screen.
Best Slither.io Tactics
If you are bigger than your target snake then if you can speed up and surround it with your body you ensure to cage them and allow them to be eliminated by hitting to you. If you are the smaller snake then slither in parallel to them and cut their ways by speeding up.
Is There Any Slither.io Hack?
Although cheating is quite annoying in many cases, you can move faster or have zoom features with the slither.io mods that can be installed on your browser. You can have all the slither.io skins through these slither.io mods which you can download it in our website.
As slither.io can be played through your web browser it is also offered to other platforms such as Android and iOS platforms.