An Alternative to Agar.io
Slither.io is a great snake game to spend some time just like agar.io. Slither.io which is a free game that you can play through your browser lauched a while ago and managed to be popular more than Agar.io. The game have the same mechanics however formulated it in a different manner.
We used to try to grow bigger by eating our small opponents to be the biggest ball in Agar.io. However our main character is snake in slither.io and we try to grow bigger by collecting the glowing orbs that you will find on the slither.io map. The only difference is size does not matter in slither.io which means you can eliminate even the biggest snake at any size.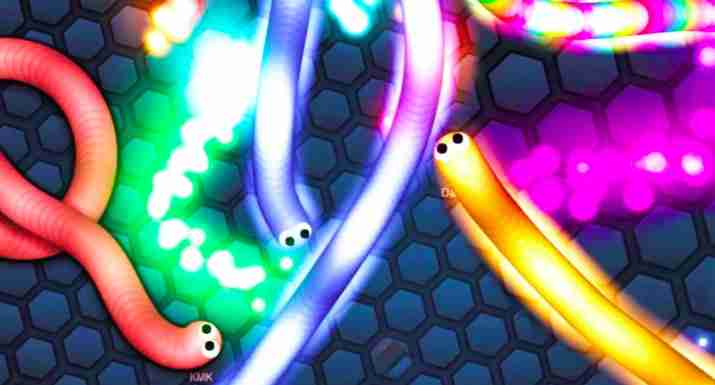 When any snake will hit to any opponent snake with its head, it will be eliminated and other players who will collect the remaining orbs will increase its score in a fast way. It is possible to grow by simple collecting the orbs however once you grow the game become harder because you have limited space to move. You have the chance to be successful even you are a small snake in slither.io.
You start playing online game slither.io by choosing a nickname to your snake and then start competing with your opponents to be the bigger snake in the game. If you really enjoy playing agar.io then you will really love slither.io as well.