How to Play Slither.io and What is Slither.io?
Slither.io is the popular game of recent times which does not require any setup. This means that you do not have to download any file to play slither.io. Slither.io is a browser game which can help you to spend few hours with fun.
Slither.io is a snake game where players try to grow bigger by collecting the orbs that are available on the map or revealing these orbs by eliminating other snakes. You earn scores as you grow bigger and rank in the leaderboard. You will need a mouse in order to play game and you can speed up with the left button of your mouse. You will not need any other keys apart from these.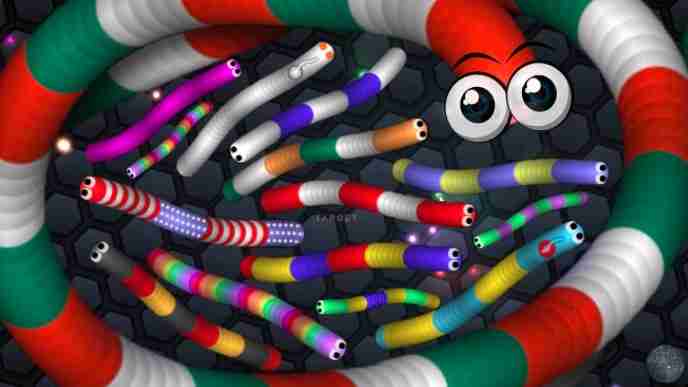 The way to eliminate other snakes is to let the head of the other snakes hit you. In the event that other players will hit you then they will be eliminated and their glowing orbs will be revealed in their places. In the same way when you hit to any other snake you will be eliminated and your points will be collected by other players.
Growing in Slither.io Means Patience
You can grow faster by eliminating other players. Once you grow to enough sizes then you can draw a circle around them to cage them. You will get more fun as you grow bigger and it may be addictive. However be careful to not break your mouse when you will be eliminated for totally unnecessary reasons.